ANDERSON
PORTA POTTY RENTAL
We rent porta potties for events and construction projects in the greater Anderson area.
FREE Quote: (463) 218-6604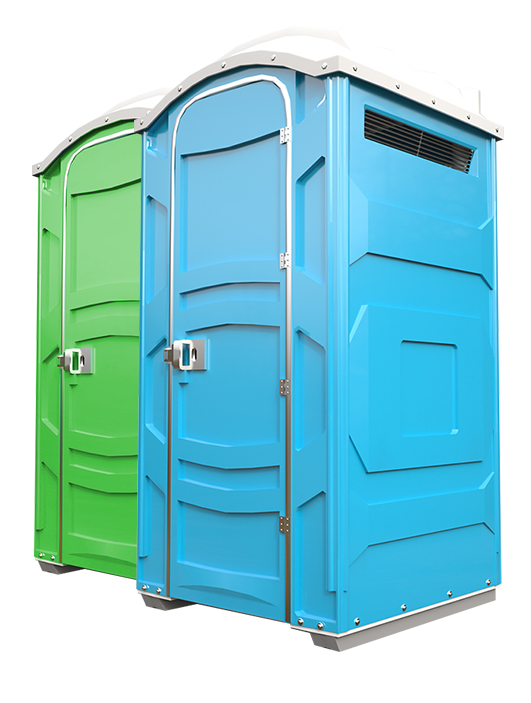 Porta Potty Rental, Anderson IN
What is a Porta Potty?
Porta Potty is any toilet that can be moved by a single person or by heavy gear like a truck and crane. It is referred to as a "portable or mobile toilet," The phrase can be used interchangeably.
The majority of the time, there is no requirement for pre-existing services or infrastructure, such as sewerage, as they are self-contained and do not require it.
Different types of Porta Potty available
Portable toilets are used when no other facilities are available. This includes urban slums, festivals, camping, boats, construction sites, film settings, and outdoor gatherings.
Here's a list of different types of Porta Potty
Regular Porta Potty
Hand washing should be a requirement at all work sites and on special occasions. Thus, the regular portable restroom only has a toilet, not a urinal. Another usage could include spaces for selling food, such as at outdoor festivals and concerts, among other possible purposes.
Regular porta potty feature includes professional service specialists who will fill your restroom with the appropriate materials and re-charge the water supply. It also has unique features of helping you stay clean by having a proper hand washing station inside. Last but not least, a regular porta potty is made out of a plastic material that is both strong and lightweight. As a result, this portable toilet can function properly in the harshest conditions.
Deluxe Porta Potty
When it comes to portable restrooms, Deluxe Portable Restroom is the best. It's also one of our most often used restrooms, especially for major events. The foot pump-operated flushing toilet and handwashing basin are two of the unit's most distinctive features. This device is great when convenience and handwashing are required in the restroom. It was specifically developed with you and your customers in mind.
It's a good option when searching for a low-cost porta potty rental with several convenient features, and the Deluxe porta potty should be your first choice.
The deluxe porta toilet is substantially larger than a basic one. You're more likely to be alone and unhurried when you use a deluxe porta potty. Meaning to say you and your visitors will have plenty of room to move about in the restroom due to this additional space. The most important feature of the deluxe is it has a lockable door with an "In Use" indicator, a foot-operated pump that cycles water through the sink for convenient use, a vent pipe for optimal ventilation, a coat hanger, and a 60-gallon holding tank capacity for maximum usage.
Wheelchair Accessible Porta Potty or Handicap Porta Potty
Handicap Porta Potty is usable by people using wheelchairs. In situations in which there is a chance that you might need a restroom facility that is significantly larger at your event or worksite, the best solution is to rent porta potties. Handicap Porta Potty welcomes people of all ages and abilities, including those who use wheelchairs, and it has plenty of space for families.
The large interior, flat floor design, and strategically placed grab rails allow visitors easy accessibility and plenty of room to navigate in the Handicap Accessible. The lightweight and durable exterior of the Handicap Accessible restroom makes it possible to place it in nearly any location. The conventional features of this self-contained facility include a restroom that has a toilet as well as a dispenser for toilet paper.
Luxury Porta Potty
Restroom trailers are another name for luxurious portable toilets. Large towing trailers equipped with a fully-functioning restroom are available.
The exterior is a white trailer with suitable doors, giving it a professional appearance. The restroom is accessible only through a flight of stairs. Guests can tell if a unit is inhabited or unoccupied by the color of the lights.
The bathroom trailer's inside doesn't have the porta-potty vibe you'd expect, like being in an office or hotel rather than a port-a-potty.
Many features, such as enormous mirrors, are included in the interiors, making it ideal for parties where people are dressing up. Proper washing is possible with stainless steel sinks, soap, and paper towels. Having granite worktops in our bathrooms gives them a high-end vibe.
The luxury porta potty's flushing toilets are one of the most significant advantages. Actual flushing toilets replace the typical porta potties' waste-collection system at the bottom. Garbage is kept out of sight in the built-in waste containers, allowing the units to remain clean throughout the day.
Heating and cooling systems are included in the trailers so they can be used during any season.
Porta Potty Are Good for What Events
More than a few hundred people may attend a festival, wedding, athletic, or corporate event. The success of any outdoor gathering necessitates the presence of portable toilets, and the choice of the best portable toilet model is crucial.
In addition to portable toilets, you need a business that can help you determine how many, what type, where to set them up and how much money you'll need.
About Indianapolis Suburbs
Some people, though, find suburbia to be a far cry from the commotion of the large city. Many people are willing to give up their two-car garage and picket fence for the convenience of being able to stroll to restaurants and sporting events. Some people prefer having a large yard to walking to their preferred Thai restaurant.
Due to the rapid development of these communities in recent decades, it's clear that Indianapolis' surrounding suburbs are some of America's most attractive and affordable places to live.
Indianapolis suburbs are top rank because they prioritize protecting your families and yourselves. Not only are there a substantially lower number of violent crimes in the suburbs, but there are also a significantly lower number of petty crimes, such as vandalism or someone breaking into your car.
City planners have done an exceptional job of creating "little big towns" all over the suburbs, and it appears to continue to get better all the time. City planners of Indianapolis focused on community, walkability, and belonging in these suburbs.