INDIANAPOLIS
PORTA POTTY RENTAL
We rent porta potties for events and construction projects in the greater Indianapolis area.
FREE Quote: (463) 218-6604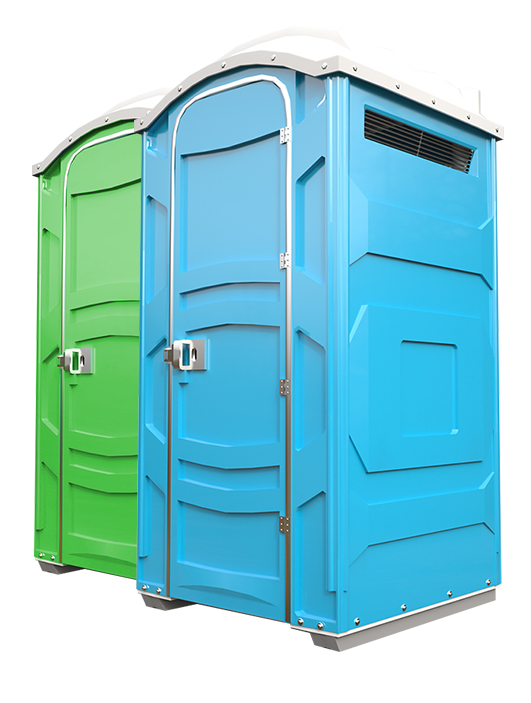 Portable Toilet Rental in Indianapolis, IN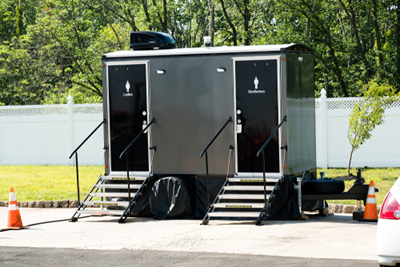 A porta potty is a mobile washroom, which is either moved physically or towed using a trailer. It can be used in several events and functions either as a supplement to the available restrooms or as the main toilet. There are different types of portable potties depending on consumer's specifications. Keep in mind that they also differ in capacity and construction. Some have a solid built with a functional handwashing station, whereas others lack a sink.
Therefore, let us discuss the different types of porta potties that you can rent for your next event in Indianapolis:
Regular
Most people looking for porta potty rental services mostly end up picking the regular ones because they are cost-effective. A regular portable potty, also known as a standard potty, is a single unit portable bathroom mostly placed in outdoor events. It is more of a stall with reinforced walls, proper ventilation, and a toilet paper roll. Most of them lack a functional sink and does not allow users to flush. In case you are worried about your privacy, keep in mind that these units have secure locks and a solid build.
Regular porta potties are mainly used in construction sites, renovation homes, concerts, and outdoor gatherings. They are mostly rented in clusters to serve several people at once. They mostly have a 60-gallon holding tank.
Pros
They can be cleaned and emptied on-site.
It is cheap
It comes with extra features such as a mirror and lighting.
It can serve a multitude if rented out in clusters.
Cons
Only serve short term events because of the capacity.
Deluxe
This is a flushable unit that has a fully equipped washing station, a mirror, urinal section, and at times a baby changing station. It is therefore pretty obvious that the deluxe flushable porta potty is larger than the standard porta potties or regular option. The deluxe porta potty unit has the same construction as the standard portable potties. It can be used in food festivals, construction sites, disaster-stricken areas, and backyard parties. This portable toilet can also serve interactive events and children's hangouts.
Pros
It is larger.
It is a better alternative to the standard unit.
It is easy to clean and safer to use.
It can also complement the regular units if you need several bathrooms.
Cons
The holding tank capacity is usually not as big. You should expect a 60-70 gallon.
Handicap
These wheelchair accessible potties are best suited for people with physical disabilities. They are usually better spaced than most of the options to accommodate the users' wheelchairs. These restrooms are made of anti-slip materials since users who fall in this category are vulnerable to accidents.
The handicap porta potty comes as a single unit with a solid build. Users get a flat entrance that allows them to enter and exit the restrooms easily using their wheelchairs. It also boasts of several safety features such as handrails, a lower toilet seat, and several reinforcement points. The tank has a holding capacity of seventy gallons, which is quite large. It can serve any event regardless of the size.
Pros
They are ADA compliant and, therefore, suited for the physically challenged.
They are spacious.
Users get a flat entrance for easier entry and exit.
It helps you meet the needs of a diverse crowd.
Cons
You will need more of these if you want to host several people.
Keep in mind that the law requires organizations to adhere to the ADA guidelines. Therefore, a handicap porta potty allows you to include the physically challenged in your events as we fight for a better world.
Portable restroom trailers
These are large trailers that more or less resemble private restrooms. Users get flushing toilets, proper lighting, running water, big counter space, and a superb modern interior. They are, therefore, flashier than a majority of options. Several people also refer to these restrooms as luxury porta potties, VIP, or wedding restroom trailers because of their exquisite design and furnishing. They are best suited for high-end events. There are twelve variations that you can choose.
High-end variations have over ten bathrooms in a single trailer. Other variants even have stalls, urinals, handwashing stations, and even mirrors. You will thus get anything that you want. These bathrooms are mostly used in weddings, corporate events, film production, and a range of high-end activities.
Pros
They are luxurious
They are better than standard toilets.
They are pretty comfortable.
There are several variations.
They have large tanks, with capacities of 500 gallons and more.
Cons
They are expensive.
They target a particular niche.
You can establish that portable potties serve a range of events from our discussion. Therefore, you can look out for our porta potty rental services if you are planning any of these:
Weddings
Weddings are mostly attended by a considerable number of people that cannot be efficiently served by the standard washrooms. portable potty options such as the restroom trailers can, therefore, come in handy in case you are planning a wedding. Your guests will access up to ten washrooms with luxurious designs.
Parties
Parties, just like weddings, bring together several parties. It can be quite challenging to make your way to the main house when throwing a backyard party. Having porta potties around the site of the party helps save you time and effort. You won't also strain your private washrooms by opening them to strangers.
Construction
It cannot be easy to access washroom facilities on a construction site especially in Indianapolis. It becomes even worse if the construction is taking place in the middle of nowhere. Porta-Potties, such as the regular ones, can be instrumental in construction sites. Other options can also be attached to cranes to serve forepersons working on the top floors.
Other events that may call for a portable potty include concerts, festivals, camping ventures, and even film and TV production.
Indianapolis
Indianapolis, popularly known as Indy, is the capital city of Indiana. This city hosts two major football clubs and is, therefore, one of the busiest regions in the US. With a variety of sites and tourist attractions, you may need a removable restroom rental services on your next venture. Feel free to contact us if you need any of these services.